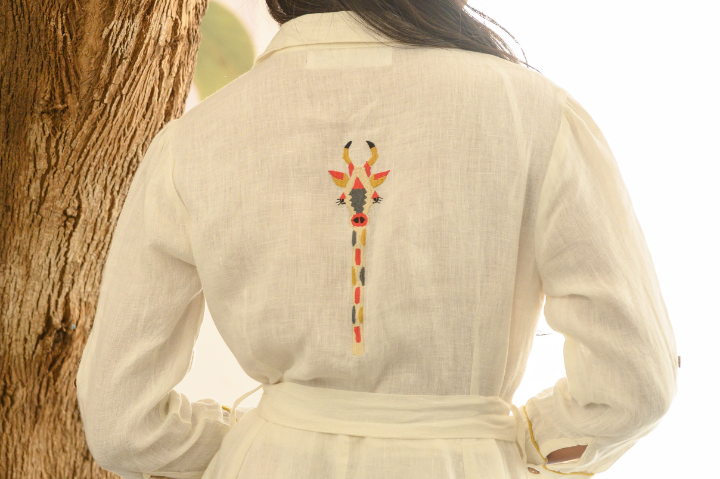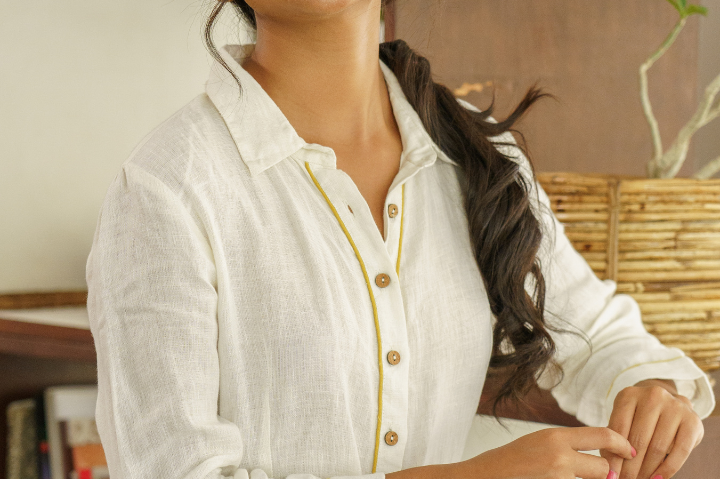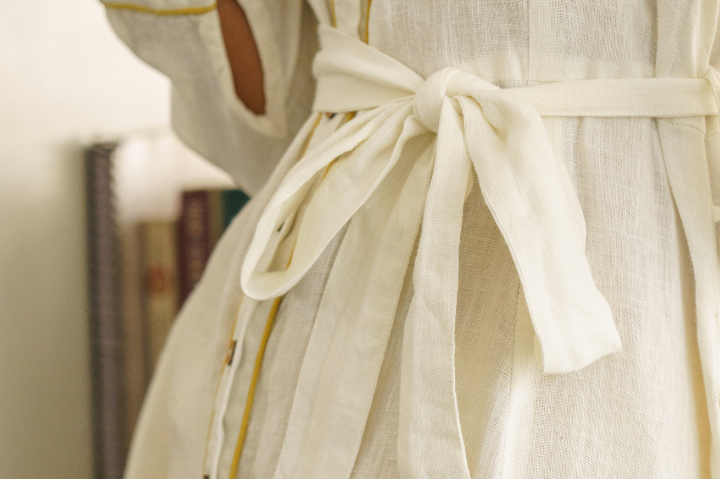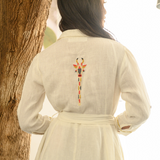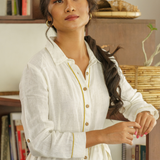 Rs. 4,200.00
Regular price
Rs. 8,400.00
A button-down linen dress with our signature giraffe embroidered over the back with a tie-up belt.
---
No exchange/no return on Sale Items
Free shipping on orders over ₹8000.00
---
Digital Nomad
Rs. 4,200.00 INR
Regular price
Rs. 8,400.00 INR
Material

What materials were used in creating this piece?

Our outfits are lovingly crafted from natural linen and coloured with organic dyes.
Storage and Care

How do I take care of my new outfit?

Like all things in nature, they need a little extra care. Make sure to use the delicate cycle if machine washing, avoid bleaches, and hang to dry.