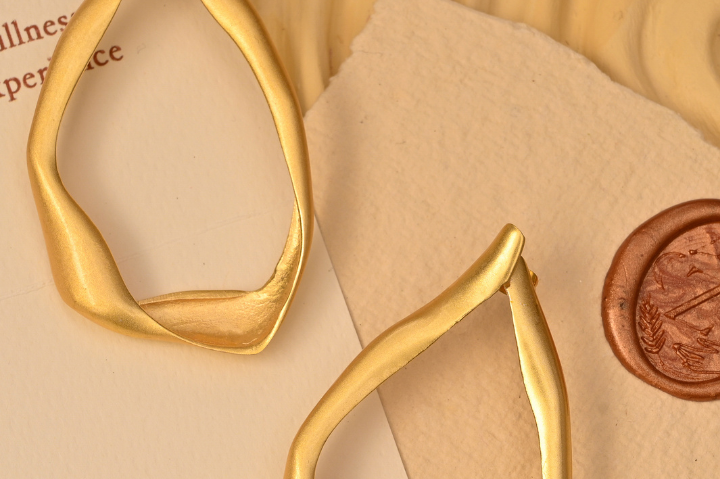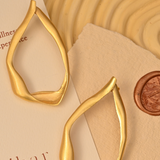 In a beautiful satin finish, these hoops emulate the sound of stillness one experiences in the midst of nature. The matte texture on one end brilliantly juxtaposed against the gloss finish of the other as a satin brass ribbon forms an irregular hoop frozen still in time to adorn your ears.
---
No Returns, Only store credit
Free shipping on orders over ₹8000.00
---
Material

What are the jewels made of?

All our jewels are made from 18k micro plated brass. The brass is sometimes etched or hammered to create textures based on the designs. Enamels are used to add colour and pattern.
Storage and Care

How do we take care of our brass jewellery?

Keep your jewels away from unnecessary exposure to moisture, dirt, or rough environments. Showering or swimming with them on can lead to tarnish. During periods of non-use, store the gold-plated brass in a dry place, away from direct sunlight and moisture. It is advisable to store them in their original packaging.

What's the best way to clean our pieces?

It is important to clean gold-plated brass jewellery occasionally with a soft cloth and lukewarm water. Alternatively, specialised jewellery cleaners can also be used. Avoid the use of harsh chemicals or detergents, as these could inflict harm upon the gold plating.